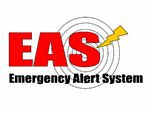 STATEWIDE TORNADO DRILL using the 'live' code "TOR" and is scheduled for Tuesday, February 28th, 2017 at 10:07 am EST.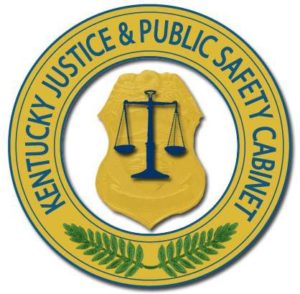 The KBA is pleased to announce that a new sponsor has joined the PEP family. The Kentucky Justice & Public Safety Cabinet has produced a :30 TV spot that will begin running during the first full week of March. Within a few weeks the radio commercial will be ready. Stay tuned! This spot is focused on drug abuse prevention and is part of the cabinet's mission to inform the public about the dangers of drug abuse and how to get help.
A special thanks to Secretary of Justice John Tilly and Special Assistant on this project, Mike Wynn.
"The Justice & Public Safety Cabinet provides services and resources to people throughout the Commonwealth," said KBA President/CEO Henry G. Lackey. "Through the PEP Program, the cabinet will be able to communicate statewide about important issues and connect people with the help and programs they need."
The Justice & Public Safety Cabinet is also working on radio spots. Information about those will be shared with stations as soon as the spots are ready to run.
To view the Justice and Public Safety Cabinets spot click here.
Currently, there are seven PEP sponsors:
Council on Postsecondary Education
GEAR Up Kentucky
Governor's Office of Agricultural Policy
Justice & Public Safety Cabinet
Kentucky Adult Education
KY 811
Transportation Cabinet
Each year in Kentucky, more than 300 radio stations and nearly 30 TV stations participate in the Public Education Partnership (PEP). Stations air more than 500,000 spots, with a value of $10.6 million – that's a return of more than 10-to-1 for PEP sponsors.
That is a win for all because…
Your Support of the Public Education Partnership (PEP) Program is integral to the work of the KBA and the services provided to our members. PEP provides the means by which the KBA brings trainings, workshops and the annual conference to members all FREE of charge. KBA provides monthly PEP reports to our sponsors, and those reports show which stations run PEP commercials, the number of spots played and the value of those spots. So don't forget to send monthly affidavits to the KBA–your stations deserve recognition for your support of PEP.
Send your affidavits to PEP Coordinator, Lisa Gross at pep@kba.org or to the KBA at 101 Enterprise Drive in Frankfort, KY. For more details, visit the PEP page. Thank you for supporting PEP.

The 8th annual Second Street Awards were held on February 16, 2017. The awards honor media companies across North American in 26 categories for their outstanding contests, ballots, quizzes, and e-commerce programs. Together, these promotions translate to millions of dollars in revenue for media companies.
WKDZ-FM- Cadiz, KY: Best Native Quiz (finalist), Best Metro Ballot (finalist), Best Advertiser (finalist), Best Small Market Program(finalist)
WPSD-TV- Paducah, KY: Best Advertiser Program (finalist), Best Mid Size Market Program (finalist)